St. Francis of Paola (1416-1507), born in Calabria (Kingdom of Naples) founded the "Hermits of St. Francis of Assisi" or the Order of Minims (est. 1435).  "Minims" refers to the tiniest or the least of all in the House of God. After having lived alone in a cave for five years, Francis strived, with a few companions, to live a life of humility and penance, surpassing in austerity the lifestyle of the Friars Minor (Franciscans).  In addition to the vows of poverty, chastity, and obedience, Francis exhorted his followers to a fourth obligation: a perpetual Lent. It was Francis' conviction that through humility and heroic virtue, he and his followers would grow in the spiritual life. Francis and his minims were also committed vegans, abstaining from eggs, cheese, butter, and milk.

In addition to his prophecies and curing of the sick, St. Francis, reluctantly but at the request of Pope Sixtus IV, went to France in order to give King Louis XI his last rites.  There, Francis was able to establish the Minims in the north of Europe. He contributed to peace processes between Spain and France; he was unafraid to speak his mind and severely criticized the royalty, including the King of Naples.  Patron of seafarers, Francis was  canonized by Leo X in 1519 and made patron of Calabria by John XXIII in 1963.
Today in Leuven there exists on Diestsestraat 163 the Minim Institute (Miniemen Instituut) Already in 1356, a sanctuary for St. Généviève was located on the current site of Leuven's Miniemeninstituut. The location has served as an orphanage, home for poor travellers, and – crucially – as a college of the order of Minims.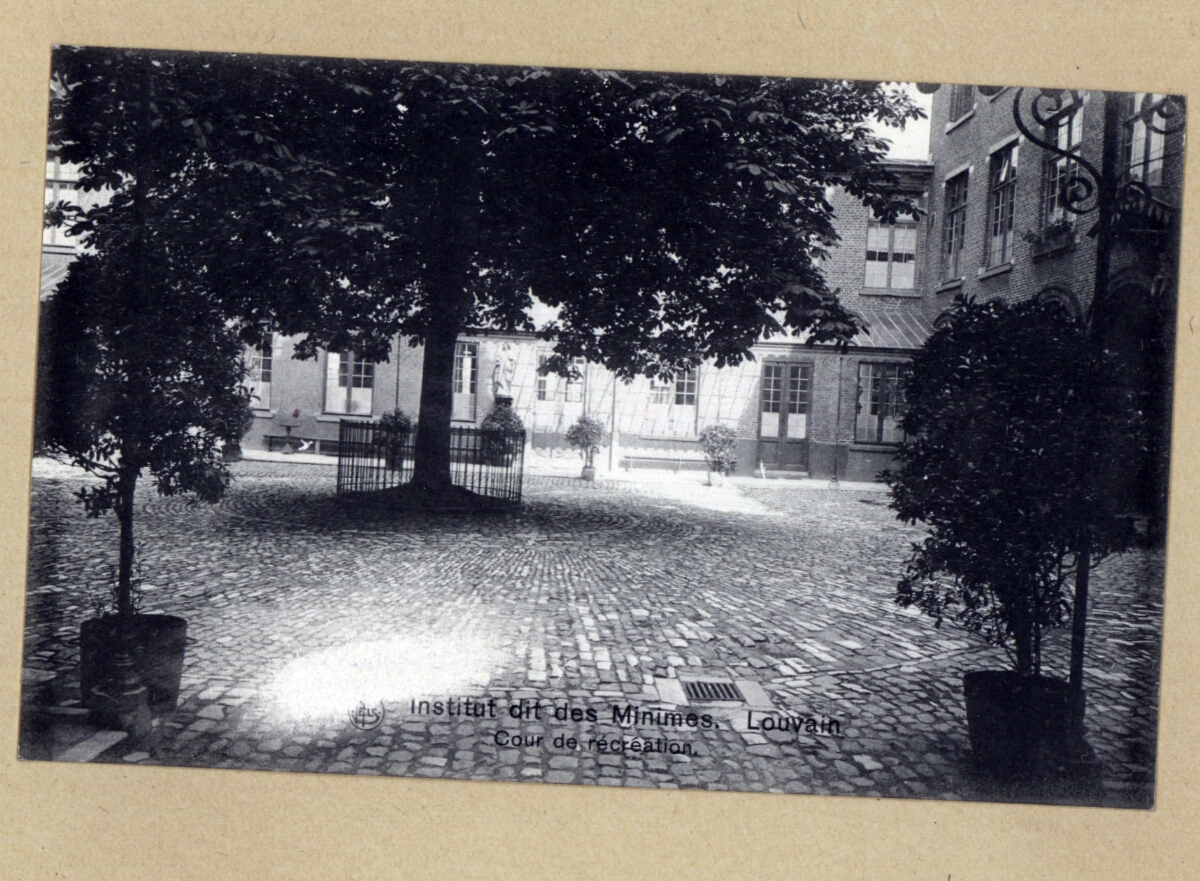 It was, however, the sisters of the congregation of the 'Daugthers of Mary', already having run another school –the Paridaens institute – in Leuven, who founded the current school and offered free education on the premises since 1841.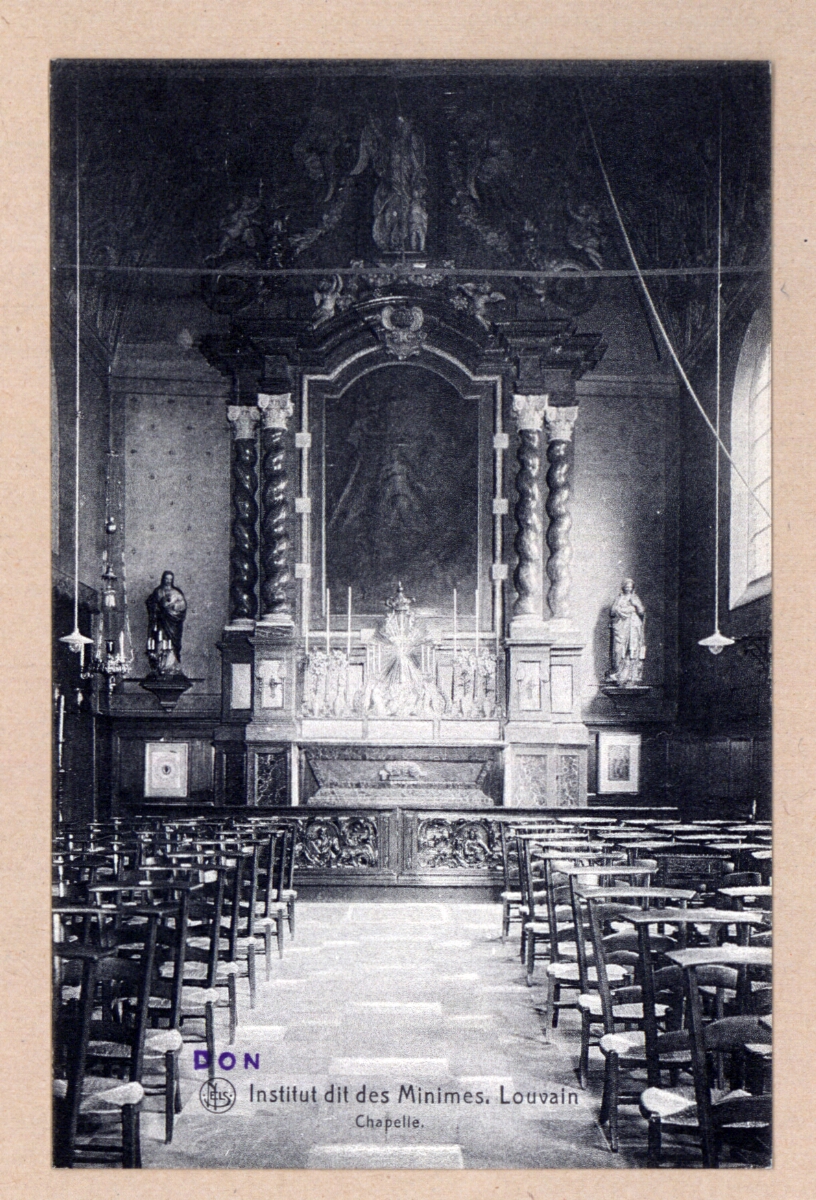 Today, the Miniemeninstituut is a school of technical and vocational secondary education (TSO and BSO). Its approximately 500 students are educated in fields such as, tourism, commerce, accountancy, sales and office management. It is actively engaged in international projects in cooperation with the EU.
Sancte Francisce, ora pro nobis!